Who We Are
We're a Company with an expertise in make custom Business Solutions.
Founded in 2021,
Today, our roster includes not just frontend and backend developers but also Kubernetes specialists, UX/UI designers, DevOps engineers, and machine learning specialists— roles we've added over the years to provide true end-to-end solutions for any business that wants to win in the tech game. Along the way, we've built a community of people passionate about building software that works flawlessly, delights users, and delivers business results.
Akshay Sisodia
Managing Director
8
YEARS OF
DIGITAL EXPERIENCE
Our Services
We are delivering beautiful
digital products for you.
Plan Workshop
Benefit from the expertise of a dedicated workshop team consisting of a Product Consultant, Product Design Lead, and Software Architect to plan your product wisely and unlock its full potential.
Product Design
From planning the product vision to comprehensive validation and implementation of design solutions, we'll support you throughout the whole development process.
Business Planning
Our Business efficiency teams work with our clients to make their business processes more efficient by adding Quality Processes, Scalability, Seamless global delivery and business integration.
Mobile App Design
Our specialised Mobile Apps development division has delivered cross platform mobile apps to some of the largest Global corporate giants.
Web Development
For 10+ years now, we've mastered the top web technologies to deliver projects that have raked in investments.
Program management
The development of your next business plan will be executed by a brilliant team who will indicate your grand success.
Build perfect websites
Unlimited power
Our Angular JS developers will first spend the time to understand your exact requirement and then put together a solution with our domain knowledge and experience to provide a clean and streamlined end-user journey.
Whether you wish us to work on a new or an existing web or mobile platform, we meet your expectations and beyond in technology or innovation as we not only integrate a backend framework with Angular but also upgrade your existing Angular services.
More Projects

⟶
NOTE : Some details are very important.
Feedback from our clients.
Michael Revah
Co-Founder(Cars de France)
Maureen Walsh
Founder(Fitpass)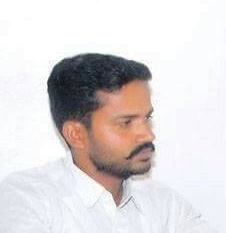 Sanjay Tanwar
Owner(MAP Services)
"The designer is just amazing! The overall impression is more than good.The support cannot be better. I wish the team all success!"
"The support is fast and high quality. They really made an effort to make sure I got the help I needed. keep in mind that it is not only a great design, but also it is easy to change it up with little effort. Great Job!"
"The Developer is very helpful. I had a few questions before Hiring. They helped me with all the doubts. Also, they provide quick support. Thank you so much"
Want to Know More ?
Would you like more information or do you have a question?